Earth for All: A Survival Guide for Humanity – 众生的地球, – is now available in Chinese, thanks to China Translation Publishing House. The book is available for pre-order via JD.com.
The book will be launched at the China National Convention Center in Beijing at 10.00 am (UTC+8) on 18 June, during the 29th Beijing International Book Fair. Find out more about the launch event.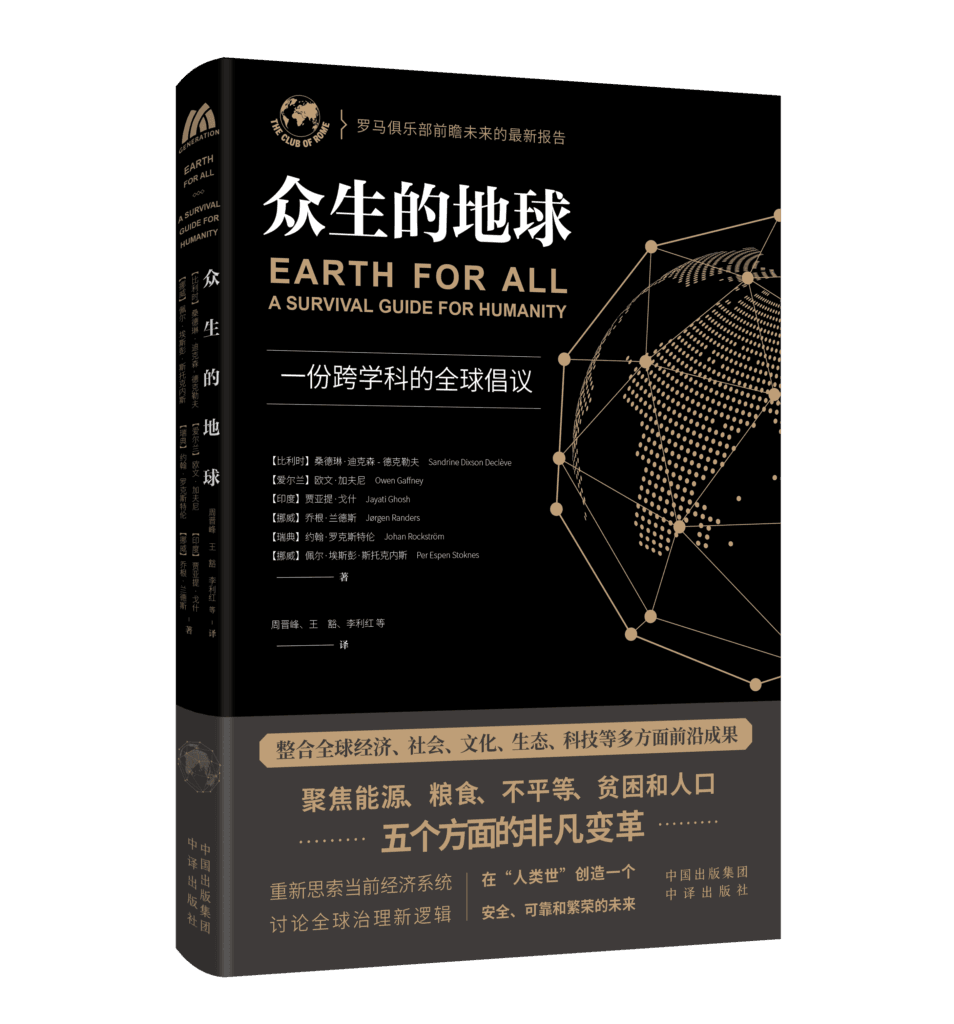 The book is based on a two-year research collaborative project, bringing together leading scientists and modellers with economists from around the world.
Earth4All presents five extraordinary turnarounds as the minimum actions we need to take now to achieve wellbeing for all on a relatively stable planet. "We are standing on a cliff edge," said Jorgen Randers, one of the six authors of Earth for All and co-author of The Limits to Growth published in 1972. "In the next 50 years, the current economic system will drive up social tensions and drive down wellbeing. We can already see how inequality is destabilising people and the planet."
Earth for All: A Survival Guide for Humanity was published in English and German in September 2022, and was followed by publications in Swedish, Japanese, and Italian. The Chinese edition is the 6th language version of the book.