Six months' worth of rain in 36 hours. At least 14 people dead. More than 36,000 people left homeless. Fields, crops, homes, roads destroyed. Climate science has warned for years that more extreme weather events will be the result of rising emissions. The terrible floods that have ravaged Emilia-Romagna this month after a period of record drought are the lived reality of humanity living beyond our planet's boundaries, of an economic model that is destabilising societies and the planet.
Modern economic success and failure is measured by GDP, an indicator that measures growth for growth's sake, without taking into consideration any negative externalities arising from apparent economic prosperity. It is increasingly clear, however, that this model cannot hold as its negative impacts in terms of pollution, climate change, nature loss, poverty and inequality become ever more apparent.
Italy, like all rich countries, is a prolific consumer of resources and, historically a leading emitter of greenhouse gas emissions. And, like many western nations, Italy is reluctant to embrace the need for change. Back in March, Prime Minister Georgia Meloni suggested EU environmental legislation risked "damaging our economic fabric". It is, however, climate change and degraded ecosystems, not environmental legislation, that risk damaging Italy's economic fabric.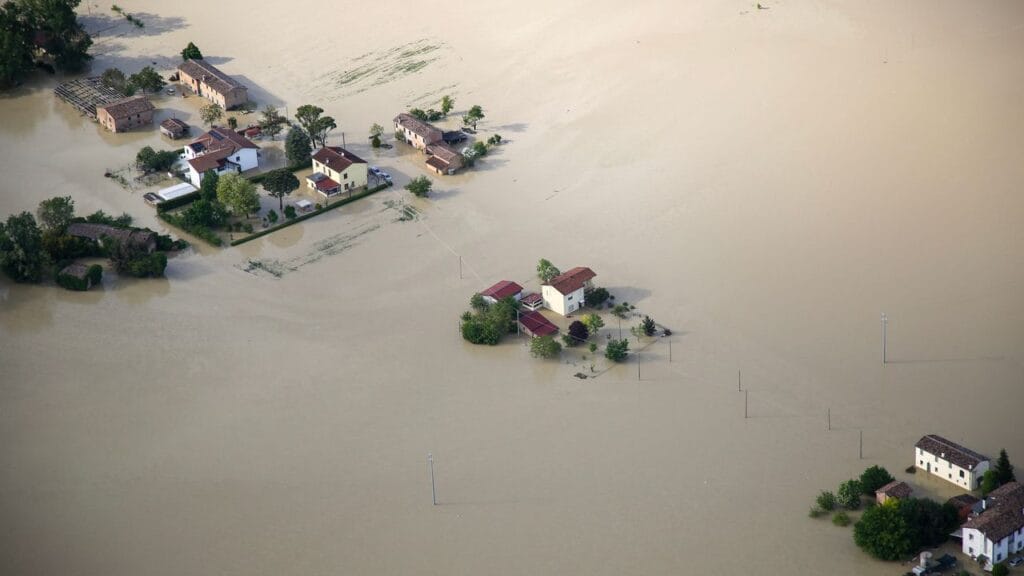 Last year, we published Earth for All: A Survival Guide for Humanity, authored by a team of climate and economic experts, including myself, and stress tested by thought leaders from around the globe. The book sets out a coherent set of policies that, if implemented by Italy and other countries in Europe and elsewhere, would upgrade our economic system and put our societies on a pathway towards wellbeing for all within planetary boundaries.
The plan is based around five key pathways or "turnarounds" that can support the transformation of our economies away from working against people and the planet. Instead, our economies can become drivers of well-being for all, enabling countries to meet their international climate targets, the UN Sustainable Development Goals, helping to restore nature and creating greater social equality.
The turnarounds outlined in the report are the following: reducing inequality; addressing poverty; empowering women and investing in education for all; transforming energy systems to halve emissions of greenhouse every decade; and transforming food systems to make them nature positive by 2030.
Central to these turnarounds is a move away from using GDP as a yardstick for progress. Some countries are already leading this change, taking steps to implement a wellbeing economy, whereby the effects of economic policies on inequality, poverty, biodiversity and the climate are taken into account.
Scotland, Iceland, New Zealand, Finland and Wales have all adopted wellbeing economics and are working together to foster policy learning and to exchange expertise, knowledge and best practices.
In Earth for All: A Survival Guide for Humanity, we set out two scenarios. The first, the "too little too late" scenario, is where societies stick to business as usual and tinker with sustainability, climate change and poverty alleviation. The second scenario is the "giant leap", which can take place through the five extraordinary turnarounds we believe are needed to reboot the economy and society.
Italy, like the majority of countries around the world, is still following the "too little too late" scenario, paying lip service to climate change and biodiversity loss and ignoring calls from scientists and many policy makers, business leaders and economists to take urgent action to tackle these challenges. Continuing on this path will simply lead to more extreme weather events like we have seen in Emilia-Romagna with devastating impacts on people and the economy.
Georgia Meloni has talked of the need for "resilience" and "pragmatism" in the face of today's challenges. If she is serious about these aims, maintaining and defending the exploitative, extractive fossil-fuel powered economy of the last 200 years or so is most definitely not the answer.
There is not one-size-fits-all solution to the problems facing humanity, but "Earth for All: A Survival Guide for Humanity" provides a clear framework for real systemic change and a springboard to move forward discussions and actions, and to create a new economic model fit-for-purpose in the twenty-first century.