Earth for All: A Survival Guide for Humanity is set to make its debut in French on 27 September 2023, courtesy of the publishing house Actes Sud.
Left unchecked, rising inequality in the next 50 years will lead to increasingly dysfunctional societies, making co-operation to deal with existential threats like climate change more difficult, according to the groundbreaking analysis presented in Earth for All: A Survival Guide for Humanity. However, the world can still stabilise global temperatures below 2°C and approach an end to poverty by 2050 by enacting five 'extraordinary turnarounds' that break with current trends.
Sandrine Dixson-Declève, co-author and co-president of The Club of Rome said, "Our economic and financial systems are broken, and we are reaching dangerous levels of inequality. Do we want to create the first trillionaire or do we want to create functional, fair democratic societies? Ultimately, Earth for All is about building societies that value prosperity for all rather than profit for the few on a finite planet fit for the 21st century. Let's be clear, a more equal society benefits everyone, even the very rich."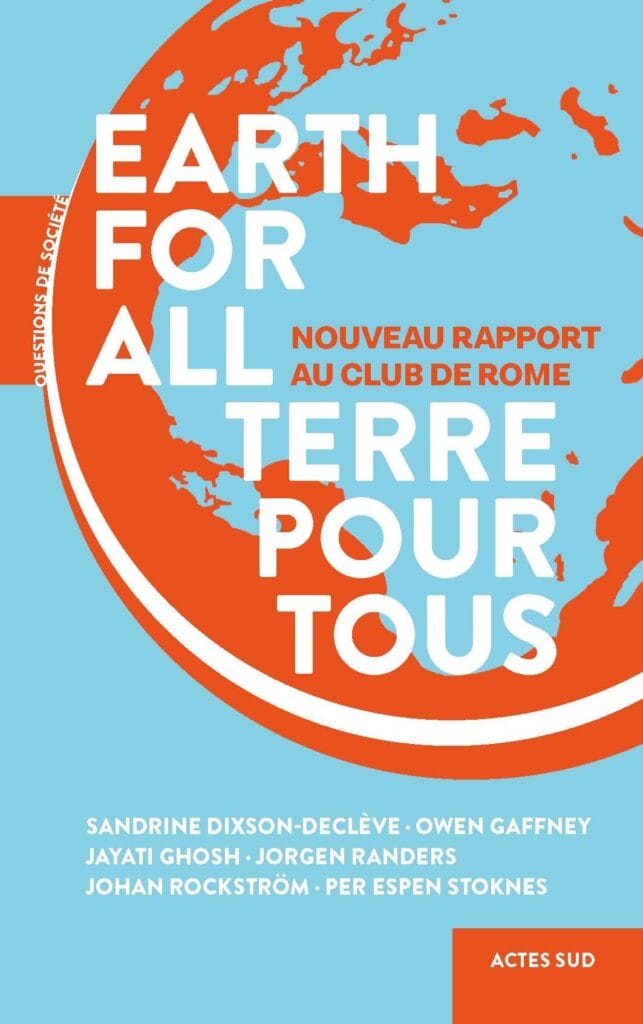 "Earth for All demonstrates conclusively that the future of humanity on a liveable planet will depend on a drastic reduction in the socio-economic and equitable distribution of wealth and power. It is essential reading on the long road to a society where the Earth belongs to all and for all," said French economist Thomas Piketty about the book.
The forthcoming French edition marks a milestone as it becomes the 8th language edition of the book, first published in English and German in September 2022, and followed by publications in Swedish, Japanese, Italian, Chinese and Korean. The interest shown by publishers in bringing this work to their audiences demonstrates its universal appeal and importance of the book's message.
The book can be pre-ordered via fnac and will be available in bookstores as of 27 September, 2023.
To launch the book, Sandrine Dixson-Declève, co-author of Earth for All and co-president of The Club of Rome, and Emmanuel Faber, Chair of the International Sustainability Standards Board and member of the Earth4All Transformational Economics Commission, will be at the Universités d'Été de l'Économie de demain event in Paris on 30 August. They will participate in a panel discussion where they will present the book's key messages and place them in the French political and business context.